LOOPHOLES ARE LETHAL (II)
Who can buy a gun? Indeed, just what is a gun? Um, let's pretend!
(#346, 1/4/20)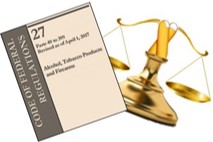 Part I began with the bitter laments of Houston Police Chief Art Acevedo, who denounced politicians of the Red persuasion for assiduously protecting a loophole that allows domestic abusers – including an eventual cop-killer – to skirt Federal firearms regulations.

Sometimes, though, the aggrieved party is also Red-tinged. Like, say, Florida Governor Ron DeSantis. Here's what he said two days after a foreign military student unleashed a barrage of handgun fire at a Pensacola naval station, killing three airmen and wounding eight: "That's a federal loophole that he took advantage of. I'm a big supporter of the Second Amendment, but the Second Amendment applies so that we the American people can keep and bear arms. It does not apply to Saudi Arabians."

DeSantis sports an "A" rating from the NRA, which endorsed him in the Governor's race. He's also a former Republican member of the House, thus presumably no fan of gun control. Yet it was precisely the loosening of such laws – done at the behest of his former colleagues, no less – that would one day let a Saudi trainee legally waltz into a gun store and buy the lethal .45 caliber Glock he used in the massacre.


Keep going...
LOOPHOLES ARE LETHAL
Federal gun laws are tailored to limit their impact. And the consequences can be deadly. (#345, 12/22/19)


---
DID THE TIMES SCAPEGOAT L.A.'S FINEST? (PART II)
Quit blaming police racism for lopsided outcomes. And fix those neighborhoods! (#344, 12/3/19)

---
DID THE TIMES SCAPEGOAT L.A.'S FINEST? (PART I)
Accusations of biased policing
derail a stop-and-frisk campaign
(#343, 11/12/19)

---
TECHNOLOGY'S GREAT -
UNTIL IT'S NOT
Police love Rapid DNA and facial recognition but hate encryption. Privacy advocates beg to differ.
(#342, 10/18/19)

---
MEANS, ENDS AND 9/11
Extraordinary measures beget extraordinary consequences
(#341, 9/28/19)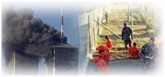 ---
HUMAN RENEWAL
Despite redevelopment, South Bend's poverty and crime remain locked in an embrace (#340, 9/13/19)

---
A WORKPLACE
WITHOUT PITY
Doing right by the public might
mean doing wrong to the cop
(#339, 8/27/19)

---
GOING BALLISTIC
Stop with the tangential!
Gun lethality is, first and foremost,
about the projectile (#338, 8/12/19)


---
REPEAT AFTER US:
"CITY" IS MEANINGLESS
When it comes to crime, it's neighborhoods that count
(#337, 8/2/19)

---
TWO SIDES OF
THE SAME COIN
Street gangs and officer cliques have a lot in common (#336, 7/20/19)

---
CAN YOU ENFORCE
WITHOUT FORCE?
Decriminalizing illegal immigration would have serious consequences (#335, 7/1/19)

---
A DISTINCTION
WITHOUT A DIFFERENCE
An epidemic of officer suicide raises the question: do guns cause violence? (#334, 6/22/19)

---
INFORMED AND LETHAL
Accurate information can provoke lethal errors (#333, 5/5/19)

---
MISSION IMPOSSIBLE?
Inner-city violence calls for a lot more than cops. Is America up to the task? (#332, 4/13/19)

---
DRIVEN TO FAIL
Numbers-driven policing can't help but offend. What are the options? (#331, 3/27/19)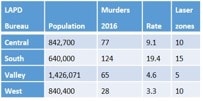 ---
NO SUCH THING AS "FRIENDLY" FIRE
As good guys and bad ramp up their arsenals, the margin of error disappears (#330, 3/4/19)

---
A NOT-SO-MAGNIFICENT OBSESSION
Lapses in policing lead to chronic rulemaking. Does it hit the mark? (#329, 2/15/19)

---
A VICTIM OF CIRCUMSTANCE
Building cases with circumstantial evidence calls for exquisite care (#328, 1/26/19)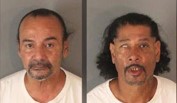 ---
WHEN WALLS COLLIDE
Ideological quarrels drown out straight talk about border security (#327, 1/14/19)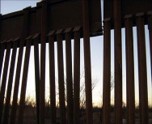 ---
COPS AREN'T FREE AGENTS
To improve police practices, look to the workplace (#326, 1/3/19)

---
RED FLAG AT HALF-MAST II
Preventing more than suicide may carry serious risks (#325, 12/5/18)

---
RED FLAG AT HALF-MAST
California's Guv nixes expanded authority to seize guns from their owners (#324, 11/21/18)

---
PREVENTING MASS MURDER
With gun control a no-go, early intervention is key. Might artificial intelligence help? (#323, 11/4/18)

---
NOTCHING A "WIN"
A self-professed "sleeper agent" is (legally) flimflammed by the FBI
(#322, 10/21/18)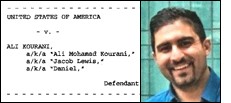 ---
IS IT EVER OK TO SHOOT SOMEONE IN THE BACK?
Laws, policies and politics clash with the messiness of policing
(#321, 10/8/18)


---
SPEED KILLS
Acting swiftly can save lives. And take them, too. (#320, 9/23/18)

---
THE BAIL CONUNDRUM
Bail obviously disadvantages the poor. What are the alternatives? (#319, 9/4/18)

---
MAKE-BELIEVE
Surprise! A well-known terrorist winds up in the U.S. as a refugee (#318, 8/18/18)


---
POLICE SLOWDOWNS II
Cops can't fix what ails America's inner cities - and shouldn't try
(#317, 8/4/18)

---
POLICE SLOWDOWNS
Bedeviled by scolding, cops hold back. What happens then?
(#316, 7/22/18)

---
SHOULD EVERY TOWN FIELD ITS OWN COPS?
Recent tragedies bring into question the wisdom of small agencies
(#315, 7/6/18)

---
NO ONE WANTS EX-CONS TO HAVE GUNS
The New York Times affirms its liberal creds. And falls into
a rabbit hole. (#314, 6/24/18)

---
FEWER CAN BE BETTER
Murder clearances have declined. Should we worry? (#313, 6/9/18)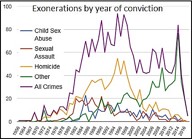 ---
THE BLAME GAME
Inmates are "realigned" from state to county supervision. Then a cop
gets killed. (#312, 5/21/18)

---
IS YOUR UNCLE A SERIAL KILLER?
Police scour DNA databanks for the kin of unidentified suspects
(#311, 5/6/18)

---
THERE'S NO "PRETENDING"
A GUN
Sometimes split-second decisions are right, even when they're wrong
(#310, 4/18/18)

---
1/9/20 The Chicago Tribune compiled a list of sixty-two shootings and threats of shootings by Illinois concealed-carry licensees between 2014, when the state CCW law was passed, and August 2019. For each incident it summarized the circumstances and linked to available stories. Related post

1/9/20 A number of LAPD officers (reportedly, more than a dozen) assigned to its stop-and-frisk campaign have been removed from duty for purposely and incorrectly portraying persons they stopped as gang members, thus inflating their productivity and minimizing errors.
NY Times Related posts 1 2 3 4

1/8/20 Saudi military student Mohammed Alshamrania, who shot and killed three and wounded eight at a Florida naval base December 6, had two Apple iPhones. The FBI secured warrants to search the phones but found that both are password-protected. So it's reached out to Apple. But Apple's long insisted it can't access locked phones, and has so far refused to build in a "back door." Related posts 1 2

1/7/20 New York City murder climbed from 293 in 2018 to 315 in 2019, a 7.5% increase. Robberies and felony assaults were also up, by 3.0 percent and 1.4 percent respectively. But property crime fell. According to Mayor Bill de Blasio, the long-term downward trajectory in NYC crime is "irreversible." Meanwhile a 13-year old charged in the December 11 stabbing death of a New York City college student remains in custody while police build cases against his 13 and 14-year old companions. Related post

1/5/20 An official analysis of RIPA vehicle and pedestrian stops by California's eight largest law enforcement agencies during the second half of 2018 revealed similar racial/ethnic patterns to what was reported for Los Angeles. Blacks (and Native Americans) were the most frequently arrested. Blacks were also searched nearly three times as often as whites although the latter were more frequently found with contraband. There was no racial/ethnic breakdown for being on probation or parole, nor for having firearms. Related posts 1 2

1/4/20 Blue H.E.L.P. reports that 228 law enforcement officers, including 39 who were retired, committed suicide in 2019. Figures for prior years are 172 in 2018, 168 in 2017 and 143 in 2016. PERF, which considers suicide cops' "number one occupational risk," ; recently published "An Occupational Risk: What Every Police Agency Should Do To Prevent Suicide Among Its Officers". Related post

1/4/20 An academic study in Denver post-marijuana legalization reported statistically significant increases in property crime, and non-significant increases in disorder and drug crime, for areas with retailers of recreational marijuana. Violent crime did not change. No effects were noted in connection with medical marijuana outlets. Related post

1/1/20 New York police and prosecutors warn that new state law which, regardless of an accused's criminal record, bans cash bail outright for most misdemeanors and "non-violent" felonies, will lead to more crime and witness intimidation. While civil libertarians counter that such fears are overbown, the changes may keep some accused stalkers, robbers and burglars from being detained. Related post

12/30/19 James Dailey sits on death row for the 1985 stabbing death of a Florida teen. Appeals done, his execution seems imminent. But his alleged accomplice, who's doing life, says Dailey had nothing to do with it. Lacking physical evidence, authorities relied on the word of a jailhouse informer who swears that Dailey admitted the crime. Jurors convicted Dailey in 1987, and Florida's governor has said that it's time for justice to run its course. Related posts 1 2 3

12/30/19 An oddly- dressed man who seemed to be in disguise pulled a shotgun during services in a Texas church and began firing. Two were killed, including a guard who tried to intercede. Other armed parishioners, members of the church security team, returned fire, killing the assailant. Related post

12/28/19 Forty-one persons have lost their lives in mass shootings in the U.S. so far this year. According to the USA Today/AP/NEU project, which tracks all shootings where four or more are killed other than the perpetrator, that's the worst toll since the 1970s. Related post

12/23/19 Following a national buy-back in which residents turned in more than 56,000 guns, New Zealand's prohibition on military-type semi-auto rifles and high-capacity magazines went into effect. Propelled by the March massacre that took fifty-one lives at two mosques in Christchurch, the law has met resistance in a land where gun ownership is widespread. Related post

12/22/19 Thirteen were shot, two critically, at a party in Chicago's Englewood neighborhood. The event was being held to honor a man fatally shot during a carjacking (police claim he was the perpetrator.) Still, police data indicates that citywide shootings and murders continue to fall. Related posts 1 2

12/16/19 BJA released "How to Reduce Repeat Encounters," a four-step plan designed to help police executives devise and implement management and response strategies for identifying and properly dealing with troubled, repeat users of police services. Related posts 1 2

12/12/19 On December 10 self-styled "Black Hebrew Israelites" David Anderson and Francine Graham gunned down Jersey City police detective Joseph Seals, then stormed a Jewish market and engaged in a protracted firefight, killing three citizens and wounding two officers before police shot them dead. Anderson and Graham took an AR-15-style rifle, a shotgun and two 9mm. pistols into the store. A silencer-equipped weapon and a pipe bomb were found in their van. Anderson, an ex-con with prior arrests for weapons offenses, had apparently posted hateful messages on social media and mentioned past massacres. Related posts 1 2 3

12/12/19 Democratic and Republican lawmakers joined with Attorney General William Barr and British and Australian officials to demand that Internet portals build in "backdoors" that allow law enforcement agencies to intercept encrypted communications. But Facebook, which is planning end-to-end encryption, complained that doing so would make its system vulnerable and be "a gift to criminals, hackers and repressive regimes". Related posts 1 2

12/12/19 A years -long investigation by the Justice Department I.G. revealed that FBI agents knowingly submitted deeply flawed information to gain court approval for a F.I.S.A. wiretap of Carter Page, a former C.I.A. source who was suspected of passing anti-Clinton materials from Russian intelligence to the Trump campaign. Related post

12/7/19 On December 4 Gabriel Romero, a sailor standing guard at Pearl Harbor, opened fire with his issued weapons, killing two and himself. Two days later, Saudi military student Mohammed Alshamrania used a pistol to kill three and wound eight at a Florida base. He was shot and killed by police. Romero was in trouble with the Navy and getting counseling. Alshamrania had reportedly posted hateful tweets and recently gathered friends to watch mass shooting videos. Related posts 1 2 3

12/6/19: Low- income New York City neighborhoods have seen a rise in gang shootings. One Queens neighborhood has suffered thirty-two shot and twelve killed to date, twice last year's toll. Special police teams patrol hot spots, and " neighborhood coordination officers" are contacting youth to prevent what violence they can. But guns are cheap and plentiful, and the warfare continues. Related posts 1 2

12/6/19: Usman Khan, 26, served eight years in a British prison for participating in a terrorist cell that planned to carry out attacks across England. During his term he supposedly reformed and, on release, became a role model for others. Considered thoroughly rehabilitated, he traveled unsupervised to a prison conference in London. That's when he suddenly pulled a knife and began slashing, killing two and injuring three before he was shot dead by police. Related post

12/4/19 Thirty-six years after their imprisonment, Alfred Chestnut, Ransom Watkins and Andrew Stewart walked out of prison, once again free men. That's how long it took before the Baltimore D.A. acknowledged that police and prosecutorial misconduct, including hiding exculpatory evidence and coercing young witnesses, led to their wrongful conviction in the murder of another teen. Authorities think they know who the real killer was, but he died years ago. Related posts 1 2

12/4/19 Oregon's Supreme Court banned officers from going off-topic during routine traffic stops and questioning occupants about unrelated matters. In this case an officer who pulled over a car for failure to signal a turn asked for and received consent to search the vehicle, in which he found drugs. Decision Related posts 1 2

12/4/19: Four years after the police killing of Laquan McDonald, an unarmed Black youth, led then -Mayor Rahm Emanuel to fire Police Superintendent Garry McCarthy, Chicago's new Mayor, Lori Lightfoot fired the replacement Chief, Eddie Johnson, over "a series of ethical lapses." Chief Johnson, who was found passed out in his car, had announced his retirement. Related posts 1 2

12/4/19: During the last four decades wage growth in major cities, including New York and Los Angeles, has stagnated for the lower classes while, thanks to the new technologies, zoomed upwards for the better-off. That, according to New York's Federal Reserve Bank, has made New York City one of the "top 10 most unequal metropolitan areas in the country." Related posts 1 2 3 4 5

12/3/19: Alabama jurors convicted former Montgomery police officer Aaron Smith of manslaughter for shooting and killing a pedestrian who fled from a stop-and-frisk encounter. During the chase Officer Smith repeatedly tased Greg Gunn, a 58-year old Black man, then repeatedly fired his gun because Gunn supposedly tried to hit him with a pole. Officer Smith had been charged with murder. Related posts 1 2

11/19/19 Social media posts including "kill all women" and "prowling the Seattle streets for women to assault" were enough for police to get a Red Flag order. But two weeks later a judge ordered the guns returned without a mental health check. Satisfied that these were just bad jokes for the man's friends, he explained that the law did not let him " give the benefit of the doubt" to police. Related posts 1 2

11/18/19 "The way it was used is racist." Presidential contender Michael Bloomberg announced profound regrets for promoting NYPD's stop-and-frisk campaign while he was the city's mayor. Bloomberg says only a sliver of those stopped had guns and that the practice - which he claims to have wound down - led to estrangement from the Black and Latino communities. Related posts 1 2

11/15/19 Attorney General William Barr rolled out "Project Guardian," an initiative that would enhance Federal-local efforts to tighten up gun background checks, target armed criminals and ensure that serious felons who get caught with guns are considered for Federal prosecution. Related post

11/15/19 A proposed Federal law would require Federal agents to get a warrant to use facial technology recognition to track a suspect for more than three days. It would not limit its typical current use, which is to make matches after-the-fact. Civil libertarians are demanding that this latter practice, which is now commonplace, face similar oversight. Related post

11/14/19 Two teens were killed and three others were wounded after a 16- year old student pulled a .45 caliber pistol from his backpack and opened fire at a suburban Los Angeles-area high school. Police later apprehended the gunman, who reportedly shot himself in the head. Related post

11/12/19 A military judge ruled that prosecutors misled defense attorneys for a Qaeda suspect awaiting trial in the bombing of the U.S.S. Cole. Their failure to provide accurate information about the man's torture while in C.I.A. custody may threaten the admissibility of what the defendant later told FBI agents at Guantanamo. Related post

11/5/19 A New York Times investigation revealed that alcohol breath tests are under challenge across the U.S. Misconduct by operators, faulty technology and ill-maintained, uncalibrated devices are blamed for chronic inaccuracies. In New Jersey, 13,000 drivers were convicted with machines "that hadn't been properly set up. " Tens of thousands of like cases are pending elsewhere. Related posts 1 2 3

11/5/19 Chicago is reeling from yet more shootings in its supposedly improving "Little Village " area, where a seven-year old trick-or-treater dolled up as Minnie Mouse was critically wounded on Halloween night by a 15-year old gang member who opened fire on rivals. An adult was also struck. Related post

11/2/19 Ex-Georgia cop Robert Olsen was sentenced to twelve years imprisonment on charges of aggravated assault and perjury for shooting and killing a mentally disturbed black vet who had stripped naked and was lying on the ground. Jurors found that Olsen, who is white, lied when he said that the victim ran at him and refused to stop. But they acquitted him of murder. Related posts 1 2

10/31/19 In Chicago, the International Association of Chiefs of Police assembled police leaders and family members to address police suicides. So far this year 188 officers committed suicide, a toll twice that of line-of-duty deaths. "Removing the stigma," it was said, is key to solving the problem. Related post

10/26/19 Dick's Sporting Goods sells guns. But it no longer sells assault-style weapons or high capacity magazines and requires all gun buyers to be at least 21. That decision was made by C.E.O. Ed Stack after the 2018 Parkland, Fla. high school massacre. He concedes these steps won't eliminate all mass shootings. "But there will be less loss of life if an assault-style rifle isn't used. And if we do all those things and we save one life, in my mind it's all worth it." Related posts 1 2 3

10/25/19 Undercover California state agents regularly watch California residents acquire California-illegal assault rifles at gun shows in Arizona and Nevada. Buyers are tailed when they return to California, where they are stopped. "The... problem is that California has a 608-mile border with Nevada...and Nevada's gun regulations are less stringent," a prosecutor said. Related posts 1 2 3

10/24/19 At the urging of Attorney General William Barr, in December 2019 the FBI will host a national training session for preventing mass shootings. Local and state agencies will be exposed to "proven models" drawn from the war against terror; for example, identifying dangerous, "extremely challenging individuals" and compelling to undergo mental health treatment before they strike. Related posts 1 2 3 4

10/16/19 Two years ago Jackson Co. (MO) deputy Lauren Michael was awarded a Medal of Valor after shooting and killing an ex-con shoplifter who allegedly Tasered her during an arrest. This past August she shot and wounded a traffic violator who ran off after - again - allegedly Tasering the deputy. This time Deputy Michael was charged with "felony assault and armed criminal action." Related posts 1 2

10/14/19 Summoned by a neighbor who reported an open front door, two Fort Worth officers arrived at a residence during the early morning hours. One officer saw a woman standing inside. He yelled for her to show her hands, then fired a single shot, killing the woman, the home's lawful resident. She was reportedly playing video games and came to the window because of the commotion. Related posts 1 2 3

10/13/19 A 66-year old man with "anger management issues" shot and killed five other residents of the condo complex where he had long resided. According to police most of the other tenants "have had problems with him," from being accused of "making too much noise to exchanging dirty looks to bumping into each other in the stairwell." Related post

10/13/19 A shooting at an unsanctioned "social club" in Brooklyn's economically-challenged Crown Heights neighborhood (poverty level 24.3 pct) left four dead and three wounded. A July shooting in Brooklyn killed one and wounded eleven. Patrolled by NYPD's 77th. Precinct, Crown Heights has experienced an increase in murder, from one to date in 2018 to nine so far this year. Related posts 1 2 3

10/12/19 California Governor Gavin Newsom (Jerry Brown's successor) signed a bill that adds "teachers, school administrators, employers and co-workers" to the list of those who can petition courts that guns be seized. Related post

10/10/19 Wisonsin's Supreme Court turned away a lawsuit against Armslist, an online website that puts together private gun sellers and gun buyers, for facilitating a gun purchase by Daniel Haughton, whom a restraining order had made ineligible to buy a gun under state law. In 2013 Haughton used a gun he got through the service to murder his wife and two of her coworkers. Related posts 1 2

10/10/19 MGM, the owner of the hotel that was the site of the October 2017 Las Vegas massacre, has agreed to pay up to $800 million to settle lawsuits alleging that it negligently failed to keep the shooter, Stephen Paddock, from stocking his room full of weapons and ammunition. Related post



BE CAREFUL WHAT YOU BRAG ABOUT (II)
Citywide crime statistics are ripe for misuse (1/25/18)

---
BE CAREFUL WHAT YOU BRAG ABOUT
Is the Big Apple's extended crime drop all it seems to be? (1/15/18)

---
ALL IN THE FAMILY
Men are gunning down their spouses and children. Is anyone paying notice? (9/27/14)

---
TRAFFIC STOPS AREN'T JUST ABOUT "TRAFFIC"
Two instances of using traffic laws to justify drug searches reach the Supreme Court (10/11/14)

---
LOCATION, LOCATION, LOCATION
Crime happens. To find out why,
look to where. (5/26/16)

---
MASSACRE CONTROL
What can be done to prevent mass shootings? (11/19/17)

---
THREE (IN?)EXPLICABLE SHOOTINGS
Grievous police blunders keep costing citizen lives. Why? (8/1/17)

---
SPEED KILLS
Acting swiftly can save lives. And take them, too. (9/23/18)

---
SAY SOMETHING
Is society powerless in the face of mass shootings? (8/8/10)

---
SAFE AT HOME-NOT!
The presence of guns can instigate violence (3/9/08)

---
A DEAD MAN'S TALES
Apple extends posthumous protections to a dead terrorist's
cell phone (2/21/16)

---