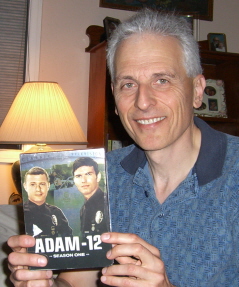 My name is Julius Wachtel, although most everyone calls me "Jay." It's a nickname I used while working undercover in Phoenix and that stuck through the years. I retired in 1998 after 23 years as an ATF special agent and supervisor. Most of my work was in gun trafficking, with duty stations in Phoenix, Helena and Los Angeles. I also served as a police sergeant in Oregon and as an Army MP in Vietnam and stateside. Most recently, between 1998 and 2017, I was a criminal justice lecturer at California State University Fullerton. Click here for my resume.
My education includes a Ph.D. in Criminal Justice from the University at Albany, an MS in Criminal Justice from Arizona State, and a B.S. in Police Science and Administration from Cal State Los Angeles. Links to three of my published articles are here, here, and here.
Other than policing, I'm interested in crime and justice during the Soviet era. My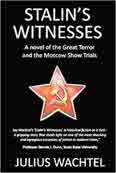 book "Stalin's Witnesses," a historical novel about five "witnesses" who got caught up in the Moscow Show Trials of 1936-1938 was first published by Knox Robinson in December 2012. An updated second edition was released on Amazon and Ingram in June 2018. It includes a Prequel that can be freely downloaded here. Check it out!
By the way, please don't let anything on this blog reflect on anyone but me. Unless it's specifically attributed to someone else it's all my own hot air.
And thanks for reading!
p.s. That's "Koko." And yes, she has her own couch...